Course Builder Videos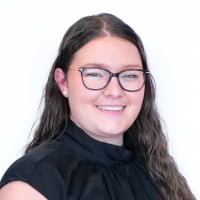 I am using Course Builder to update some of the training material because the explanation for Recursive Data flows was missing some good information that I found on the Knowledge Base. There was a link to the domo box for a video that explained recursive data flows which I downloaded and imported as an MP4 into my Course Builder App. When trying to publish the app it says there is a problem with the video and the weird thing is even though it is an MP4 it is showing up as a YouTube video. I am not sure why it is having trouble playing the video because when I am in pages or my files tab it plays fine but doesn't play when I click on the preview/export page. 
I can not find the video in Domo University, but if It was then I could use the cloud option for importing videos. The only place I could find the video was on Knowledge Base which provided a link to see the video: 
https://knowledge.domo.com/Prepare/DataFlow_Tips_and_Tricks/Creating_a_Recursive%2F%2FSnapshot_SQL_DataFlow
Comments
This discussion has been closed.